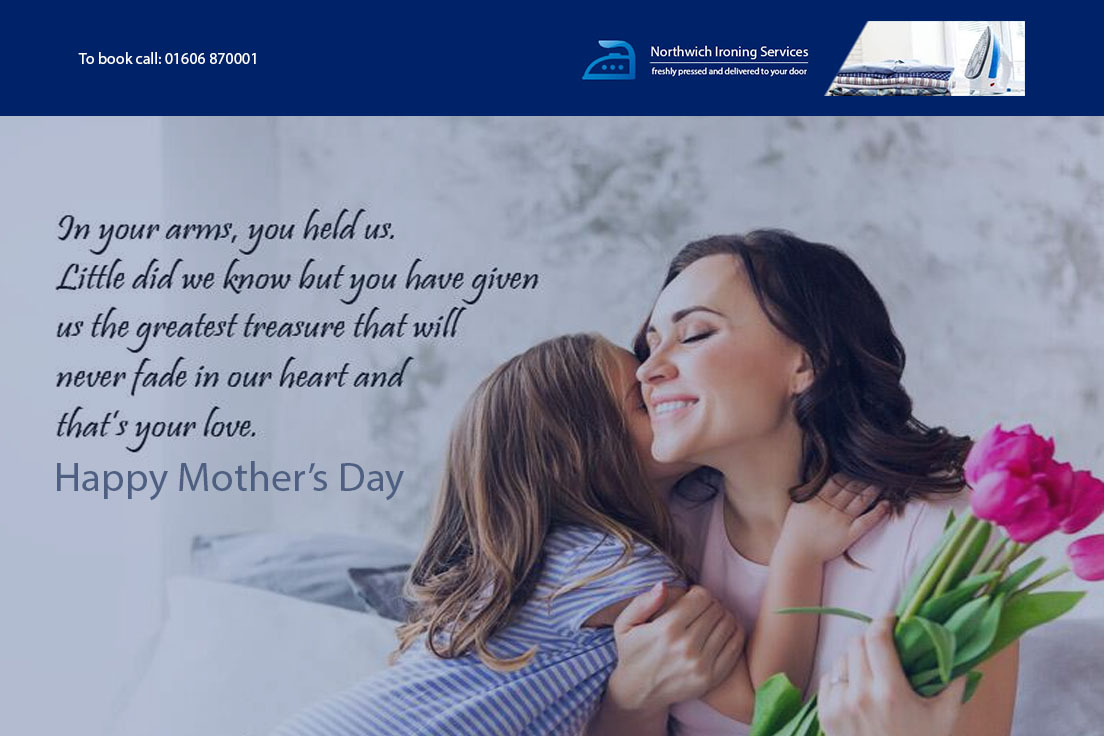 Everyone here at Northwich Ironing Services loves Mothers Day. Its a chance to reward out mums and Nana's for everything they have done for you over the years.
With this in mind Northwich Ironing Services would like to give a little something back as well. So anyone who completes our form and recroomends their Mum or Nana to use our service will receive a massive 20% discuont on their first order all thanks you you.
Simply complete the form and one of our team will book your Mum or Nana in for a collection.
As a reward to yourself for suggesting our service to your Mum of Nana you will also receive a 20% discount on your next order